Ways to order
The site Cretoikos.com offers you 3 ways to order the desired products:
Online, via our website (our e-shop)
Via E-mail
By phone (+30 28340 23594 & +30 28340 23214) or by fax (+30 28340 23574) – (NB: Our Time Zone is +2 GMT)
Worldwide Shipping – we ship your order in all countries, worldwide! (with package online tracking available)
Order Online via our webpage (e-shop)
If you are a registered client you can log in to your account by using your e-mail address and password. In case you forgot your password there is a link that will send it to your e-mail.
If you are not a registered client and you wish to sign up choose the link [sign up] or [create account]. The advantage of being a registered client is that you can follow-up the status of your previous orders and use the saved shipping addresses without rewriting them. NB: none of your Credit Card data is available to us and are not stored in any of our systems, you will need to fill in these data again during any order – even if you are a registered user.
The products you may want to put in your basket or on your wish-list, can be found either via the search-box of our e-shop or via the offers that appear on the homepage of our website.
In your basket you can see the products you have selected and, if you wish to, make any changes in the quantities you have chosen.
When you have finished shopping, click on the link [basket – checkout] which is placed at the right corner on the top of our webpage and from the shopping basket site choose "checkout – complete order" to complete your order. The minimum order weight is 5 kg.
At the next page you will have to fill in your shipping and billing details to complete your purchase. Your order will be completed when you click the last button "complete order" and see the page that confirms your order and thanks you.
Once we received your order, you will get an e-mail confirming the details of your order and the products you have purchased. If there is any problem you can contact us via e-mail or by phone.
Order via e-mail
You can send your order via e-mail to the address sales@cretoikos.com and necessarily mention the following:
Your name & surname, phone number and address
A list with the products you have selected
The payment and shipping method of your order
Attention: Before carrying out any order made via e-mail, we will send you an e-mail confirming the selected products and personal details. If you do not receive an e-mail from us within 1-2 working days, it is possible that we have not received your order (f.i. your mail was marked as spam and was deleted). In such case, please contact us again.
Order by phone
You can give us your order by phone, calling the number (+30) 28340 23594 Monday-Friday from 08:00 to 16:00 o'clock or by sending a fax to the number (+30) 28340 23574. (Time Zone +2 GMT)
Order cancellation
You can cancel your order via e-mail or by phone.
You can cancel your order without any charge, as long as it has not been shipped yet. If you have given us your e-mail address you will know if we have shipped the order, because we will inform you as soon as we will send it.
In case you cancel the order after it has been shipped and before you received it, you will be charged with the shipping and return shipping costs. The remaining amount will be returned to you within 20 days.
In case you have already received the order it is not possible to cancel the order without returning the products. Please see below the procedure of returning goods.
If you have deposit the amount into a bank account, or have paid via credit card, PayPal or Vivawallet, you will have to contact us, after the order cancellation, in order to inform us about your bank account details, so that we can return the money to you, minus any bank charges (if there are any). You will receive your money within 20 days.
————————————————————————–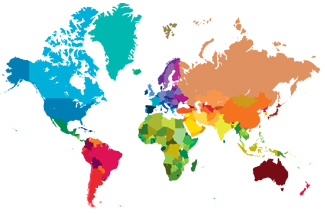 Worldwide Shipping – we ship your order in all countries, worldwide!
(with package online tracking available)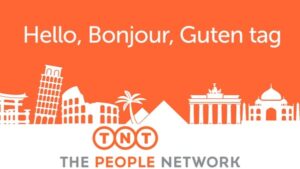 We cooperate with TNT Express International courier shipping services in order to provide fast and reliable delivery of your order
Return of goods
You have the right to return the goods within 10 working days from the date you received them, by paying the shipping return costs. Returns are been accepted only if the products are in the same condition in which you received them, i.e. they should not been unsealed or the package should not been opened or damaged, and the content should not been used or broken. You will also need the invoice to return the goods.
The shipping and packaging costs are covered by our company only in case the return is necessary due to our fault. In any other case the transportation of the goods to our headquarters is on the client's responsibility and costs.
You will receive your money within 20 days from the date we will obtain the goods. The money which will be refunded concern the amount of the order, without the shipping charges and any other kind of commissions or fees, which have to be paid to balance your account (f.i. from the bank, credit card, PayPal, etc.). Before returning a product, you have to contact us either via e-mail or by phone, concerning the details.
Damage of goods during the carriage
In case of partial or total destruction of one or more products during the carriage, the client is obligated to inform our company within 48 hours from the date of delivery. The client is obligated to send us clear photos of the damaged goods and the package. If it is proven that the goods where damaged during the carriage, the client will be fully compensated by our company by resending him/her the products.
For further information or clarification please contact us via:
E-mail: sales@cretoikos.com, or
Phone: +30 28340 23594 (Monday-Friday 08:00-16:00) or mobile phone: +30 694 84 01 441 (Time Zone +2 GMT)
NOTIFICATION: Our company reserves the right to modify or cancel the ways of order, as well as the cancellation or reimbursement conditions.