For business inquiries & wholesale customers
Monday to Friday 08:00 – 16:00 (GMT +2)
Weekends and holidays closed
Corporative Gifts, Custom Business Gifts
Choose our healthy, unique EVOO Olive Oil from Crete Greece (PDO Olive Oils) for your Business Gifts ideas for clients, business partners, or employees gifts.
Our Extra Virgin Olive Oils are a great idea also for Celebrations gifts, Events gifts, Christmas gifts.
Worldwide Shipping – we ship your order in all countries, worldwide!
(package online tracking available)
We cooperate with TNT Express International courier shipping services in order to provide fast shipping and reliable delivery of your orders with online tracking – for you to track & trace online in real time your olive oil orders
KOSHER FOOD certification for our Greek Extra Virgin Olive Oils (EVOO)
CRETOIKOS Olive Oils conform to the Jewish dietary regulations of kashrut (dietary law) – consume our Extra Virgin olive oils (EVOO) with peace of mind, is KOSHER FOOD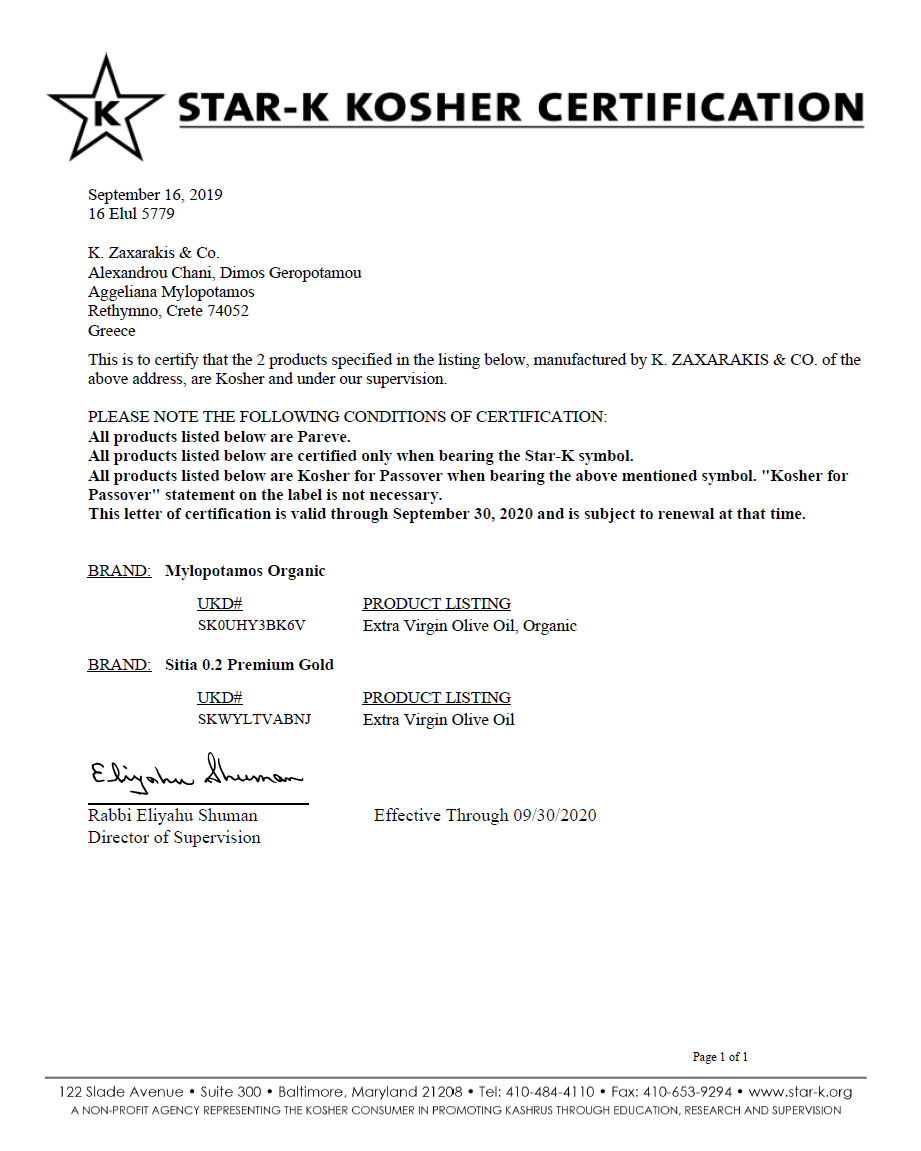 FDA – USA Food and Drugs Administration – Greek Extra Virgin Olive Oil (EVOO)
Our Extra Virgin olive oil (EVOO) is certified by FDA and can be safely imported and consumed in United States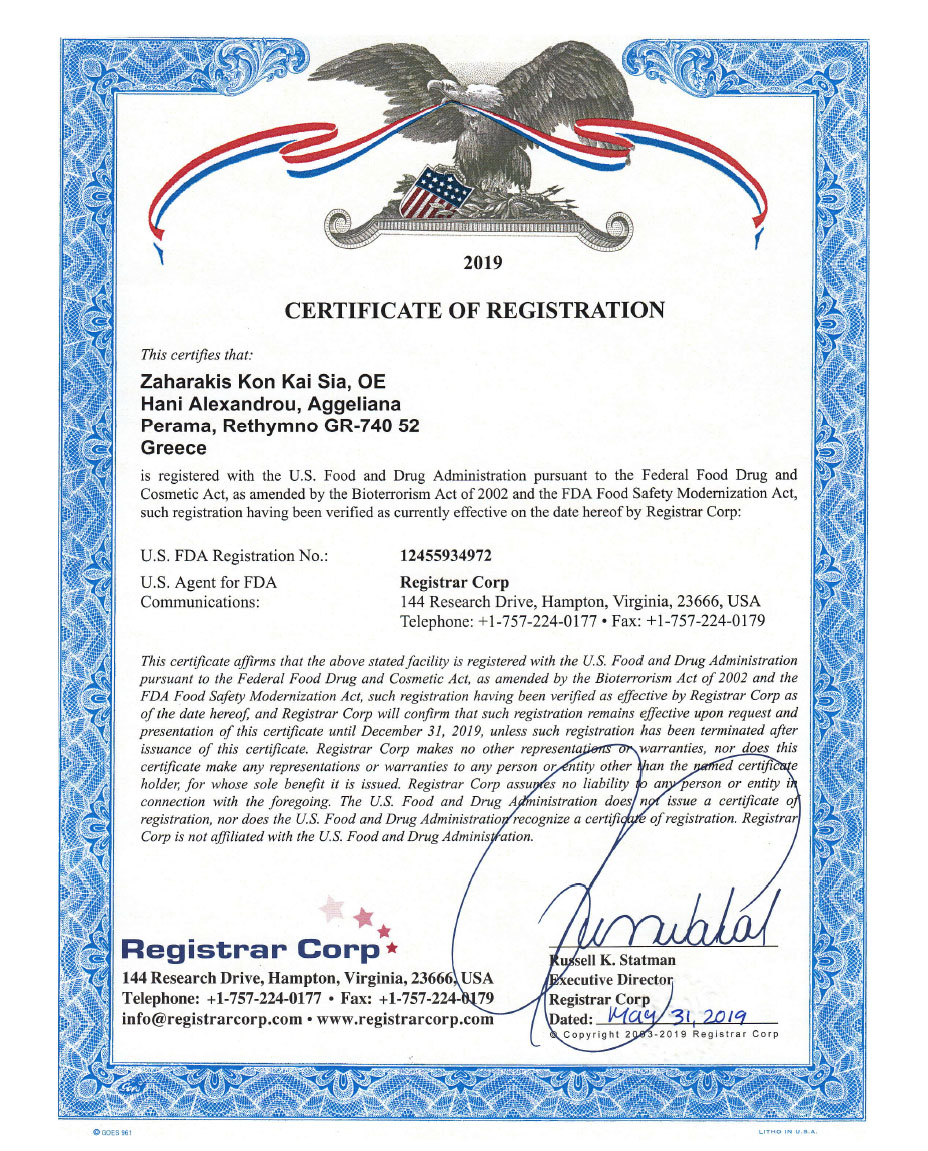 SHOP Greek Extra Virgin Olive Oil RIGHT AT THE SOURCE
We would like to give you the Olive Oil Tasting grand tour!
Visit our olive oil grove on the island of Crete and make it a memorable day