Payment methods – Cretoikos.com Extra Virgin & Organic Olive Oils
Our e-shop provides the following payments methods, any of the following can be chosen when you are completing your order through our webpage:
1. Payment via Viva Wallet / PayPal

2. Payment via credit or debit card
3. Bank deposit/remittance
The transactions at Cretoikos.com are secure!
The transactions at our online shop are secure, because we use the secure electronic systems of Eurobank and Viva Wallet or PayPal for charging credit cards and for electronic payments. The credit card details are directly registered in the Eurobank or Viva Wallet or PayPal systems, and are not accessible by us at Cretoikos.com
The payment systems of Viva Wallet / Eurobank / PayPal are of the most secure electronic systems worldwide, with high-certification standards and security checks.
1. Payment via Viva Wallet / PayPal
If you choose as method of payment Viva Wallet / PayPal you will be transmitted immediately to the corresponding page in order to complete the transaction and the payment of the order. Viva Wallet / PayPal is a safe and reliable mediator for online transactions. If you do not have a Viva Wallet / PayPal account, you can sign in and use your debit or credit card or your bank account.
Viva Wallet / PayPal is one of the most popular and dependable online transaction means worldwide and the electronic payment system is also one of the most secure electronic systems worldwide.
In very rare cases the payments via Viva Wallet/ PayPal don't appear as completed in our system and the order is pending. Please contact us if you do not have any update from us per e-mail, within 2 days, relating to carrying out or shipping your order.
2. Payment via Credit or Debit Card

The order can be paid through credit or debit card like Visa, Visa Electron, MasterCard, Maestro, American Express and Diners Club (issued by any bank). The card is charged via the payment system of Eurobank (the card can be issued by any bank). The transactions with credit cards at Cretoikos.com are secure, because we use the security electronic systems of Eurobank e-Commerce for the charging of cards. Cretoikos.com does not receive / does not have any access to, therefore we do not nor can we save any of the credit card details, (as a result you will have to insert them again at any new order).
3. Payment via Bank Transfer deposit/remittance
Payment to a bank account
You can choose at [basket/checkout] to pay your order to our bank account at Eurobank. For money transfers from banks outside Greece, any bank fees/commissions for deposit, transfer or remittance are paid by the client.
For your better service please state during your bank deposit payment the order number and your name & surname, at the explanation/remarks box.
Please send us the receipt of payment or payment confirmation per e-mail to the address sales@cretoikos.com of by fax to the number +30 28340 23574. Your order will be carried out after the confirmation of the payment to our account.
Our bank account for Bank Transfer payments is:
Bank Name:  Eurobank
Account number:  0026.0331.42.0200418817
IBAN:  GR20 0260 3310 0004 2020 0418 817
————————————————————————–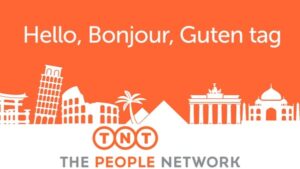 Worldwide Shipping – we ship your order in all countries, worldwide!
(with package online tracking available)
We cooperate with TNT Express International courier shipping services in order to provide fast and reliable delivery of your order